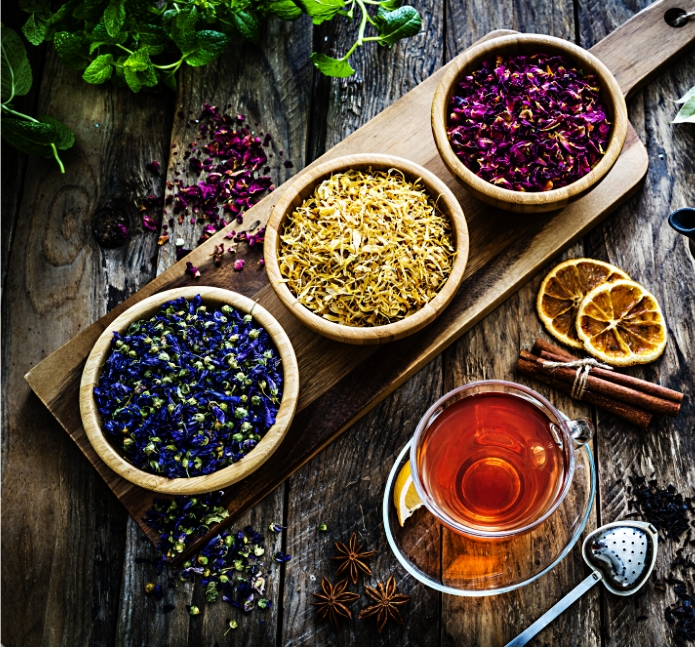 ABOUT THE TEA DEPOT
Welcome to The Tea Depot, where your eyes are opened to an exquisite world of handcrafted and specially curated tea blends.
The Tea Depot offers a wide selection of tea handpicked from the finest tea plantations, blenders and producers, bringing rich, aromatic and exotic blends into your teacup, guaranteeing a taste of satisfaction for even the most refined taste buds.
Apart from the trusted and sophisticated taste of traditional blends, The Tea Depot challenges convention to craft creative and tantalising blends that add an intriguing twist to its selection of tea.
With a firm belief that no two tea are the same, The Tea Depot is on the constant search to create new and harmonious tea blends, infusing fruits and flowers to enhance their tea flavours.
Visit our shop to view our list of products.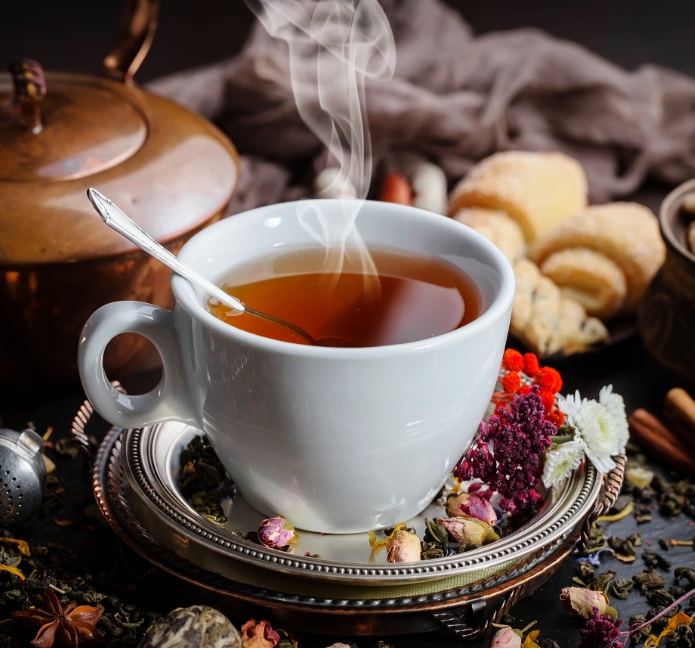 WHY THE TEA DEPOT?
Tea is a beverage meant to be enjoyed with an appreciation for its luxuriant, elegant character, with a touch of sophistication and a deep intrinsic sense of gratitude for nature's great offerings.
The Tea Depot encapsulates the quality of excellent tea originating from all over the world, coupled with the mastery of tea experts from Germany who continue to spur innovative and creative blends suited for taste profiles of all kinds.
Our tea blends are crafted with state-of-the-art technology in our factory, which ensures an excellent blend every time.
BENEFITS OF TEA
As tea experts, we at The Tea Depot wish to emphasize that your favourite cup of tea holds various benefits that make it a lifestyle choice.
Being firm believers in the goodness of tea, we want you to know that tea isn't just an ordinary beverage.
Here are some of its benefits:
Contains Antioxidants That Protect The Body From Ravaging Effects Of Aging And Pollution
Bolsters The Immune System

Has Less Caffeine Than Coffee
Find out more about some novel ways to enjoy tea here.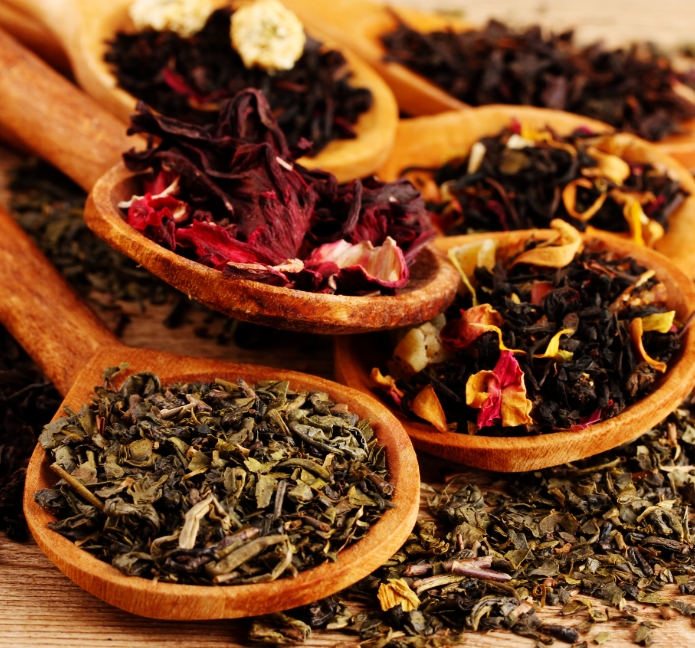 MISSION / VISION
As purveyors of fine and masterfully crafted tea, The Tea Depot aims to promote tea as a choice beverage for consumers across the globe. We hope to cultivate a lifestyle moulded around the idea of of tea, its benefits and the assortment of varieties available.
In our pursuit to spread our tea and knowledge about tea around the world, we aim to continuously innovate and develop creative tea blends that serve an ever-expanding profile of taste-buds on an international level.
At its very heart, The Tea Depot is a lifestyle brand. To this end, we hope to create a distinctive brand of tea that promotes the fine discernment of good tea, retaining its traditional flavours while revolutionising it with artisanal
QUALITY ASSURANCE
Our tea leaves undergo a stringent procedure of refining and processing at our factory, which houses
The latest state-of-the-art technology best-suited for tea processing and crafting blends
The best masters and experts of tea who dedicate their craft to innovating and developing new creative blends to continually spread the goodness of tea everywhere across the world
Our factory is both HACCP and IFS certified:
Ensures the utmost safety in our methods of tea production and processing
Deliver products that comply with internationally recognised food regulations
So you can be guaranteed a tasteful and pleasant experience of a cup of tea made with care, and a commitment to your satisfaction.
Visit our shop to view what we have in stock.